The next wave of the pandemic is set to rewrite the landscape of the workforce. The return to the office building and in-person meetings resume will disrupt companies and upend teams.
The COVID-19 pandemic has pushed wave after wave worldwide, wreaking havoc in every corner of culture and work. When employees return to the office, it's likely not to look anything like what they left.
---
Jeremie Kubicek described the pandemic in 2020 as a tsunami – not one massive wave but a series of significant waves coming ashore:
Here is how the pandemic has impacted employers:
Lockdown: businesses closed their doors in the initial lockdown. Employees shifted to work from home or lost their job altogether
Phase Two: Employers announced another wave of layoffs and furloughs
Recovery: many industries reopened key positions and formalized remote work processes
One year later: new hiring rebounded and more businesses planned to reopen the office to all employees
With a full scale return to the office on the horizon, many employees will never return to the office – because they will change jobs, if they haven't already.
---
How to Reopen the Office
Our clients have varying schedules for reopening their offices. Many plans are changing with the rise in the Delta variant. The longer uncertainty lingers, the more angst and pressure employees will carry with them. This leads to a decrease in employee engagement. Return to Office plans vary from:
moving back to the office this summer
waiting until fall
specific days to work in the office
still waiting to make firm decisions yet
One major local employer is selling multiple office buildings. Instead of dedicated desks, employees will operate out of one building with shared workspaces. This company knows many employees will work in a hybrid model. Dedicated desks for every person are no longer an efficient use of space or resources.
The employer's plan for returning to the office will not line up with every employees' expectations. The likelihood of the employee changing jobs and leaving the employer has never been higher.
The volatility, uncertainty, complexity, and ambiguity of this issue are pushing employees to take action.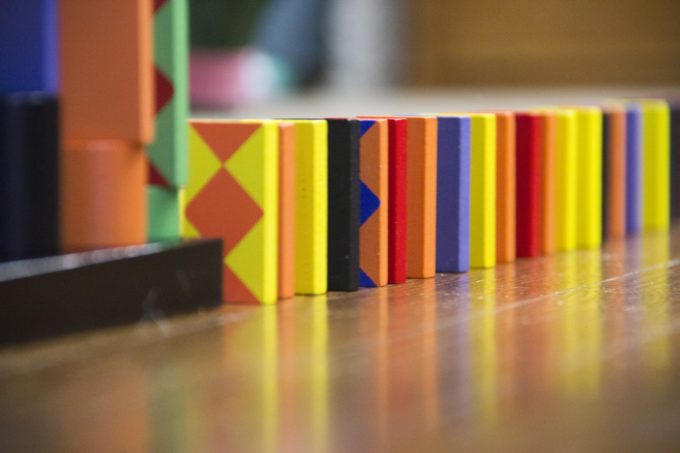 After monumental job losses in 2020, labor statistics indicate new jobs are now being created at a record high in 2021. The pace has not recovered job losses from 2020, but new opportunities are opening every day.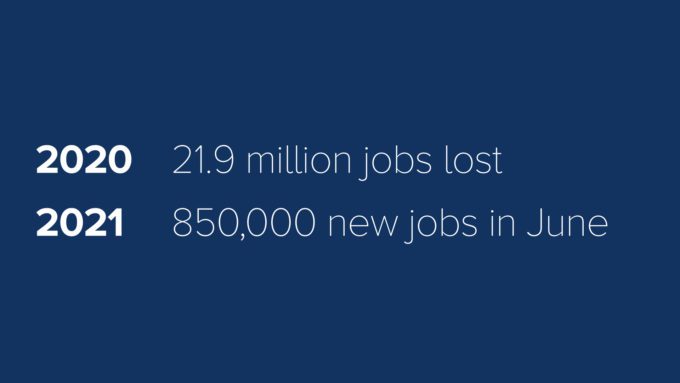 It is easy to picture the unemployed workers picking up the same jobs they lost. But the issue will be more complex. Instead of a 1-to-1 replacement, the employment cycle is set for a significant domino effect.
The newest wave of the tsunami is a threat to teams.
---
Pandemic Forces New Work Patterns
The pandemic forced us to reflect on our rhythms and passions. It shifted our thinking, and in some cases directly altered our brains.
The pandemic brought us to deeper connections, game nights at home, family dinners around the table. We lived more intentionally and more tightly knit with the people closest to us. We centered ourselves again around the power of "our people."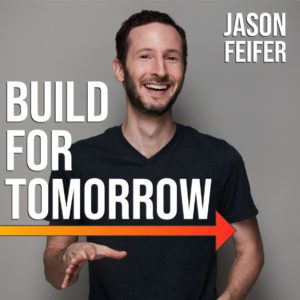 While this appears pollyannish on the surface, Jason Feifer says this is what our brains have done.
Fading Affect Bias: In short…bad memories fade faster than good memories.

Jason Feifer, Build for Tomorrow Podcast
Feifer shares the psychological foundation of our memories in Build for Tomorrow, highlighting the correlation between fading affect bias and how we already remember the earlier phases of the pandemic.
"Our brains do not even attempt to remember things perfectly…Instead, our brains store what are like fragments of information.

For example, if you go on vacation, the vacation is not retained in your brain as a special memory, like a film reel you can rewatch. Instead, a bunch of bits and pieces of it are stored separately. And a year later, when you're reminiscing about the vacation, you do not remember the vacation in full.

What you're doing is your brain is reassembling those bits and pieces into a coherent narrative for you at the time. It's not stored. It is reassembled every time."
The impacts of the pandemic have been horrible. We lost friends, family, co-workers, and neighbors to a horrific virus. Yet our brains are wired to filter through the extreme and the adverse events we have experienced and focus our memories on the more optimistic, positive outcomes. Even our negative views will take on a less-negative perspective, according to Feifer's discovery.
As we push into the newest wave of the pandemic tsunami, our memories of the last year will influence our responses to the world around us.
---
A New Wave of Work
Prudential found 1 in 4 employees plan to look for a job with a new employer once the pandemic is over. More than 40% of the global workforce is considering leaving their employer this year.
According to their Pulse of the American Worker report, 49% of employees are worried about career growth pathways. Gallup's 2020 workplace survey indicated only 30% of employees believe they have opportunities to grow.
The growth disconnect will push many employees to explore their roles and opportunities to work in a new light in this post-pandemic world.
---
Recovering Work After the Pandemic
A tsunami warning often comes after an earthquake in the middle of the ocean, but the environment does not always lend itself to a tsunami developing.
The environment of our workplaces has been on the brink of disaster, but the conditions were not right for a collapse. Companies continued to survive despite concerns about culture and leadership. Questions about workplace culture, job performance and satisfaction, and employee benefits and investment are not new. Drama, self-preservation, and selfish behaviors from leaders are as strong as ever.
But the pandemic added the final ingredient to create a perfect storm.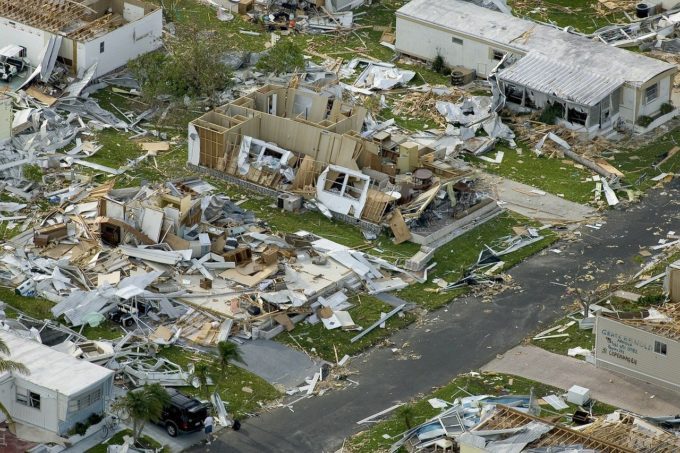 In most disaster-affected communities, the road to recovery can last up to two years. After two years, the community closely resembles the pre-disaster state in a "new normal."
With the vaccine, we have now entered a new phase of recovery. But as in a natural disaster, the recovery period will last considerably longer than the initial relief. And what we find at the end of this road will look different than what we might expect.
Many employees have taken an introspective look at their world in each recovery phase. Their hopes may not match what motivated them pre-pandemic. They may desire opportunities beyond their current job. Thiscould push them into a new job.
---
Where the Pandemic Took Employees
Slowing down during the pandemic gave us free time to find new passions. Hours at home translated to finally train on new technology or skills. Despite the challenging nature of the pandemic, we put aside the highly negative impacts and recall the positive changes.
The shift in obligations and patterns of life during the pandemic opened the door to finding a new passion. When employees discovered a passion different from their roles within the company, this opened the door to a big shift.
For the dreamers, the visionaries, and the networkers, the pandemic opened pathways to invent, adapt, and implement. Implementing these new plans means closing the door of a previous job role.
Regardless of the "why," the trickledown means employees will be leaving. For many of them, there is nothing you can do to keep them.
---
Thriving in the New World
Where do we go next? How do we survive and thrive through this latest wave of the pandemic?
Leaders tell our coaches every day about the mounting responsibilities. They need to accomplish more with fewer resources. There is ever-mounting and stress on the backs of employees and teams.
We are resilient, but we cannot do this on our own.
When we build new teams, we need to put them on a solid foundation. Even changing one person (adding or removing) means we have a brand new team. If you experience this across every team in your organization, the impact will be significant. The opportunity to build a radically successful, thriving organization is right in front of you.
You can build a resilient team if you work intentionally to achieve and maintain peak performance. Dedicate time with your key leaders to explore these factors:
---
As much as the headlines and hallway banter keep telling us "the pandemic is over," we will feel the ripple effects for decades to come. Focus on the possibilities ahead. You can accomplish more than in any other period of your life or business.
---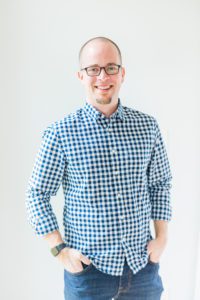 Aaron Lee
Aaron Lee is a Leadership Consultant and Coach with a passion to Unlock the True Potential of leaders and teams. He has consulted and spoken with government agencies, healthcare, nonprofits, and higher education institutions.
Aaron is the author of The New Generation Leader and host of The New Generation Leader podcast. He is based in Richmond, Va., where he lives with his wife and daughters.