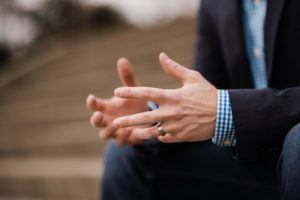 Leading starts with knowing yourself. When you know yourself, you can lead yourself, your team, and your organization to become better versions of yourselves.
As an ECLC3 certified coach, Aaron works to customize a development plan uniquely suited to your personality, role and goals. As a trusted idea-partner and coach, he will help you fight for the highest possible good of those you lead.
Utilizing the Turning Point Process, Aaron can help you achieve the next level.
Ready to jump in?