I like buying gifts for other people. There is a sense of excitement from sharing gifts with our family and friends.
I like receiving gifts, too.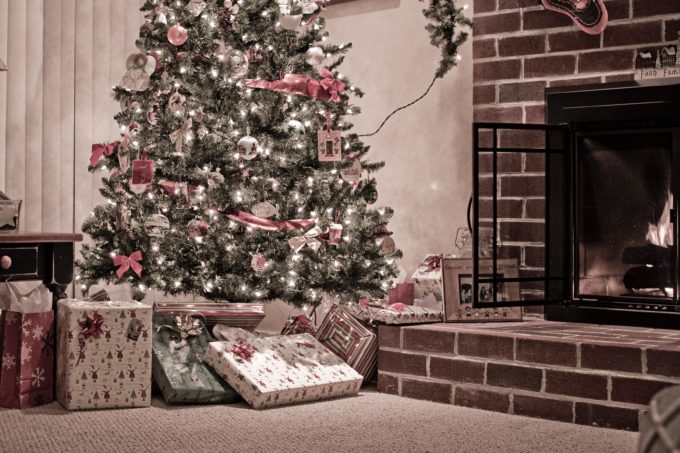 I have a few quirks in life — foods I won't touch, odd habits, and a weird dislike of bad gifts. Bizarre, I know.
If I'm giving or receiving something, I want it to be good!
When I gave my friend the football jersey, I mentioned this was one of only a few gifts we ever exchanged. If I'm not going to give a good gift, I would rather not give one at all.
Call me cheap, a Scrooge, unthankful. It's the truth!
But what if we could give really good gifts? Gifts that matter, not just a real football jersey, but true hope.
Peace.
Joy.
Love.
I have received, and given, some of these gifts before, and it's invigorating.
What if we took to heart what Isaiah said about Jesus coming, and what Jesus said about himself?
Love for all.
Encouragement.
Forgiveness.
Justice.
Hope for the poor.
What if I said you can?
This Christmas, consider giving a gift that will keep on giving. For the person who has everything, your officemates or as a small stocking stuffer, give a creative, life-giving gift that will give and give.
You can make a difference this Christmas.
I heard a lot of people on Black Friday say their Christmas shopping was almost done, but I know not everybody shops so quickly. And with "Shipageddon" and "Ship-pocalypse" throttling the shipping lanes, it might be too late to start. But what if it isn't…
Here are a few ways to do it:
Give a gift in honor of your co-workers. Print out a card and leave it on their desks, say "A donation was made in your honor to help." Let them know you appreciate their teamwork and want to share the season, and tell them how this gift will make a difference.
We all know the one person who has "everything." What should you get them? Instead of picking up another gadget or gizmo to sit in the back of the closet, make a more significant donation in their honor. Make up a card that shares the story of someone who might benefit from your gift.
Drop a card in the stocking or Christmas card of someone in your family.
There are plenty of organizations who would love your support, and you probably have a favorite. Or, there are three great organizations below.
If you have a great story about sharing a gift like this at Christmas this year, send me an e-mail — I want to hear about it!
Christmas is a most wonderful time of the year. Give some thought to how you could change lives and share the love this Christmas.
Water Missions International: having clean drinking water means less disease, better food and stronger livelihoods. Better attention in school, more work accomplished to support the family, and strengthened health. Water Mission provides clean water filters around the world, even providing relief in the Philippines right now after the storm last month.
Feed My Starving Children: Each day FMSC partners distribute meals in schools, orphanages, clinics and feeding programs around the world to deliver hope and break the cycle of poverty.
Kiva: empower people around the world with a $25 loan. You pick who gets the loan, and they repay you. This is truly the gift that keeps on giving.