High performing leaders strive for 100% health.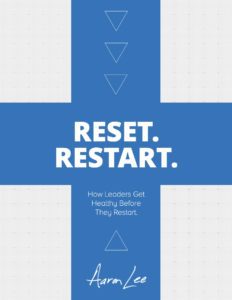 Before you restart, you need to be healthy, too.
Mandatory remote work has changed our work life.
It challenged us with an incredibly difficult rhythm, and it's pushing and stretching us relationally, collaboratively, and professionally.
NordVPN found Americans are working 3 hours more per day! Our rhythms are completely out of whack.
Before you lead your team into the next season, you need to get healthy. Strive for 100% health.
We believe healthy leaders are high performing leaders.
In this eGuide, we want to help you answer:
How am I really doing?

How am I making things better?
Download the Reset. Restart. eGuide today!