Have you ever been in one of those moments with your family where it all goes sideways?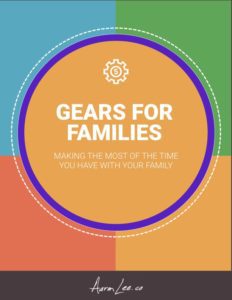 Maybe you're at the dinner table, and one of the kids' phones rings.
Or maybe you're on a date with your partner and the work won't stop.
Or you're on vacation and trying to relax but you just can't shift gears.
How we handle these moments can shape our family. It can make or break our interactions.
We can dominate or protect those around us in a way that isn't healthy or sustainable. It doesn't liberate or bring out the best in our family and those closest to us.
What if there was another way?
What if we had a code, a common language, a way to talk about how to make sure we were present at the right time and in the right way to set our families, our kids, and ourselves up for success?

That's what the Gears for Families will give you. A simple, repeatable language you can use with your kids, your spouse, your friends, or your roommate.
And the beauty is, it's simple enough that even elementary schoolers can pick this up in no time.
Get the Gears for Families eGuide!
Drop your email and get instant access:
Download the Poster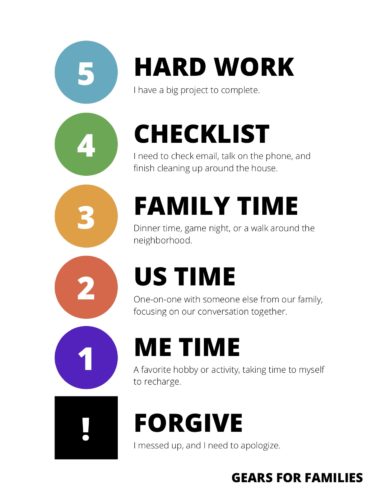 Download Gears for Families Poster
Contact Aaron
Email Aaron  Buy the 5 Gears Book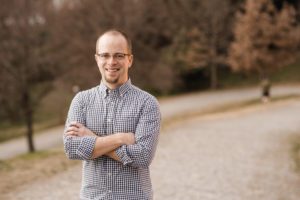 Aaron is based in Richmond, Virginia, and serves with Fortis Leadership, helping individuals, teams, and organizations become better versions of themselves.
While much of our work is focused on teams and organizations, we've shifted into the family space in this eBook.
For more information about the 5 Gears and using leadership tools like this in your organization, contact Aaron today!