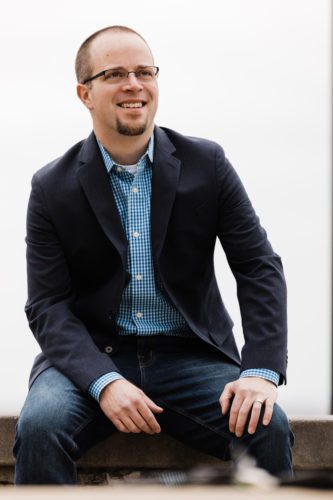 Aaron has more than a decade of experience leading nonprofits and churches and currently directs a national volunteer disaster response organization. He is a gifted communicator, speaking publicly to large groups and presenting at seminars, as well as leading online and print communication and storytelling efforts.
Aaron has a passion for helping people live out a vibrant story in their personal and professional lives and has a strong desire to see organizations reach their vision and do so with efficiency and clarity. He has directed volunteers, staff and teams to raise funds, launch projects and lead events.
Aaron is a certified 5 Voices facilitator and is a graduate of the University of Richmond and the Baptist Theological Seminary at Richmond and has completed the Richmond Christian Leadership Institute and Fortis Evolving Leaders Experience.
In his free time, Aaron enjoys spending time with his family, taking on a home improvement project and keeping up with the Spiders, Hokies and Orioles. Aaron and his wife live in Richmond with their two daughters.
[li_profile]