Everyone Speaks.
Not Everyone is Heard.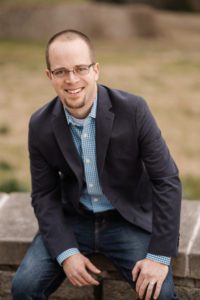 Here's the Big Idea
Everyone has a leadership voice, whether they know it or not. From the quietest to the most gregarious, we all have the ability to lead others.
The Problem is…
Most people don't know their leadership voice or how to use it. Some don't know what it is, others are insecure in their voice and have been told it is unimportant, and others immaturely overuse their voice and dominate the airwaves.
The Solution
Our work centers around the 5 Voices System, designed to help every individual discover their leadership voice and be empowered to use it effectively.
Can you imagine a team of people who were self-aware, knew how to communicate, and were able to bring their best to the table every day? What would that do for culture? For productivity? For profitability?
In short, a lot.
We believe teams and whole organizations can be transformed when everyone operates securely in their own voice and learns to value the voices of others.
What does Team Development look like?
When you identify the need to help your team reach its true potential, we work together to identify exactly what your team needs.
Team Development can look like:
a half- or full-day retreat
a series of 2-hour workshops
keynote speaking to all-staff meetings
Information transfer alone does not lead to results, so we build in follow-up sessions to debrief the Team Development experiences.
We can also build coaching in for key leaders to maximize the growth opportunities as your team seeks to reach its true potential!